Words are powerful and, sometimes, they hurt…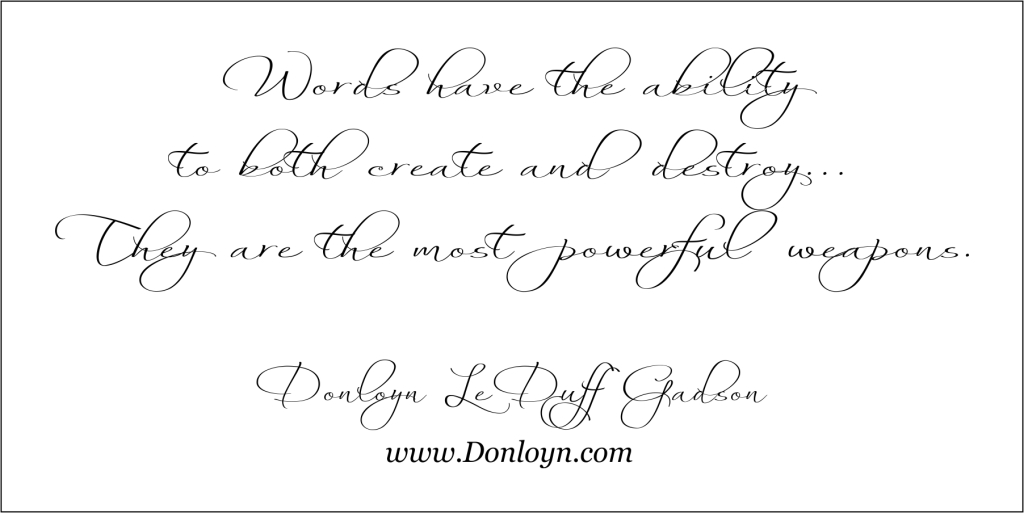 ~
Sticks and stones may break bones, but Words can break spirits!
Words are POWERFUL! They are the most powerful weapon there is. And some people use these words to hurt. Sometimes, the people spewing hurtful words are those closest to us. It's not always easy to nix toxic people from your life. Sometimes the individuals wielding words like swords are those who play significant roles in our lives.
So how do we deal with this?
I share my thoughts on this issue in the video below.
If this is a real struggle for you, please know you are not alone. I have firsthand experience with this and am always searching for the strength to fight through these unpleasant encounters.
If you have any advice or suggestions on how to deal with toxic relationships that can't easily be cut off, please share in the comments below.
~